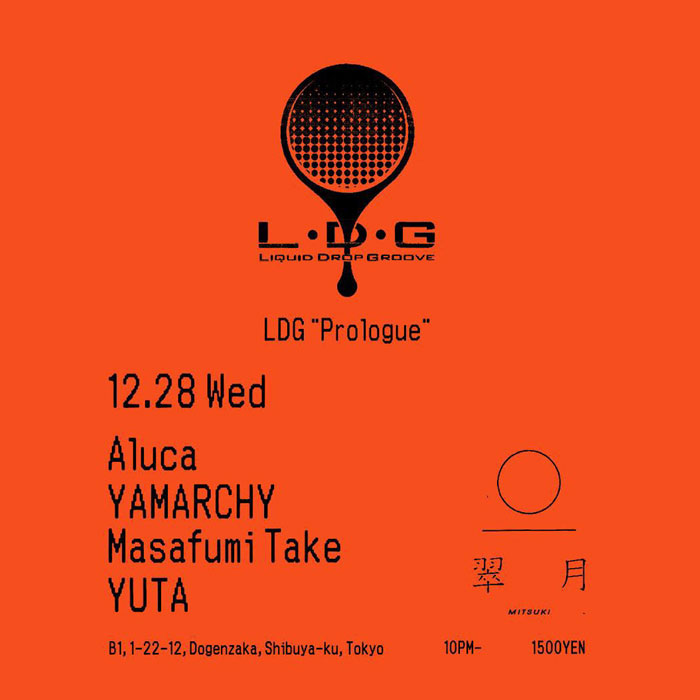 Line Up -
Aluca
YAMARCHY
Masafumi Take
YUTA
新シリーズパーティをローンチ!

テクノ、ハウス、ブレイクにまでいたるボーダレスな組み合わせと渋谷の発信地MITSUKI、「始まり」をテーマにしたパーティPrologue。

大阪アンダーグラウンドの最深部にまで根を張るディガーAlucaと、多方面から分厚いフィードバックが絶えないMITSUKIレジデントYAMARCHY、精力的に活動する指折りのテクノコレクティブKatharsisよりMasafumi Takeを迎える。初回は年の瀬に開催、YUTAがレアセットで登壇する。
New series party launched! Prologue, based on the theme is "Begging"

Techno, House, Breaks, the borderless lineup and core venue in Shibuya, MITSUKI.

Digger Aluca from the Osaka deepest underground. MITSUKI resident YAMARCHY, who has lots of high feedback from various scene. Masafumi Take of Katharsis, one of the representation techno collectives in Tokyo. YUTA will perform a rare set for this year's closing.