Release
BETA 05
V.A.
Buy via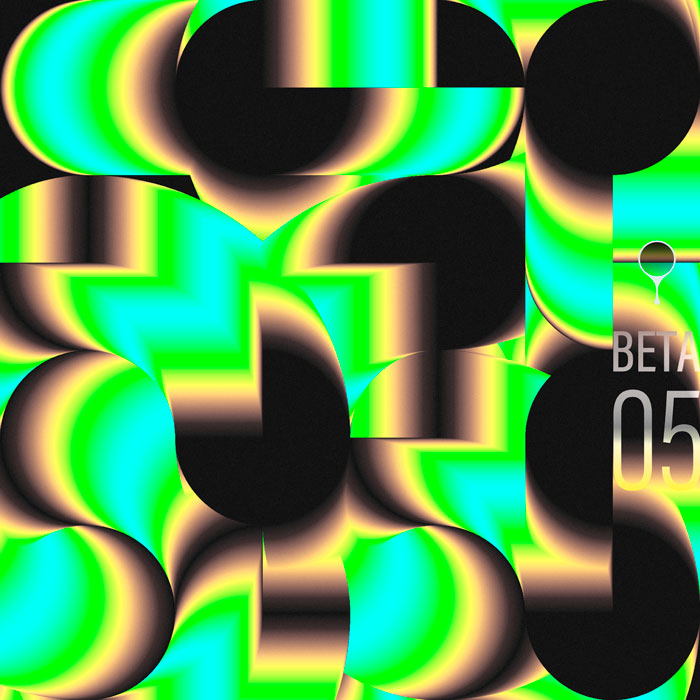 Track List -
Ness - Liquid Wave
Dycide - Shade
ALTZ - 19
Yuta Chaya - Episode 3
Artist

:

V.A.
Series

:

BETA 05
Label

:

Liquid Drop Groove
Catalog

:

LDG025
Date

:

2022.06.29
NESS – Liquid Wave
Written&Produced by NESS

Dycide – Shade
Written&Produced by David Nowotny

ALTZ – 19
Written&Produced by ALTZ

Yuta Chaya – Episode 3
Written&Produced by Shin Sasama, Yuta Uda

Mastered by NESS at Green Studio Sofia
Artwork by Qotaroo
2022年のリリース第一弾は日本と世界を繋ぐBETAシリーズ。LDGならではの多角的な選定と一際尖った作品群、フロアライクな4 曲のEPだ。

パンデミック中に方向性をアップデートしたNESS、LDGに向けて制作したアップテンポでトランシーな新曲。

ミュンヘンに拠点を置き、ヨーロッパで脚光を浴びつつあるヒプノティックテクノシーンのニュースター、ダビーでヒプノティックなテクノ・ダウンテンポが定評のDycideにはシンプルなミッドテンポをオーダー。

日本が誇る奇才ALTZ、ハウスシーンの伝道師にして多方面から愛されるアーティスト。トランスとジャズのミックスを表現したALTZならでの⼀品。

Yuta Chayaはジャパニーズアンビエントマスター山頂瞑想茶屋とYUTAのユニット。初の試みとなるブレイクスタイルのテクノはインダストリアルで新たな一面を垣間見せる。

今回のマスタリングはヒプノティックなカラーに合わせNESSにオファー、アートワークはQotarooによるアシッドなパンチラインとアルゴリズムで作成。

類のないサイケデリックテクノ集となる。
First release of 2022, concept is BETA series connecting Japan and the world. LDG's typical selection and variety of works, it's a 4 tracks EP for the floor.

NESS, an updated music direction during the pandemic. New up-tempo and trancey track created for LDG.

Rising star of the European hypnotic techno scene, based in Munich. Dycide is known for dubby and break techno, we ordered Dycide to simple and mid-tempo track.

ALTZ, one of Japan's proud, House scene's legend and a beloved artist from
many fields. ALTZ says "A mix of trance and jazz" a product only ALTZ can produce.

Yuta Chaya is the unit of Japanese ambient masters Shin Sasama and YUTA. The 1st attempt at break style techno shows a new side of industrial.

Mastered by NESS to fits the hypnotic colors of BETA 05. Artwork by Qotaroo with acid punchlines and algorithms.

This is a unique collection of psychedelic techno.